Clients return again and again for our quality custom work.
Years ago we made a beautiful ring for a client using her original engagement ring as well as some family heirloom gems. Between the time Dolgin's Diamond Center closed and when we re-oened Richard Dolgin Private Jeweler, my client went to another jeweler to have two stones added to the original ring we crafted years ago. The result was less than desirable, both in aesthetics and craftsmanship.
My client was so upset with the result of the work done by the other jeweler that she looked up Dolgin's and found our new location. After reviewing the ring, I suggested she take it back to the jeweler that did the new work to her ring, and point out the problems. The jeweler saw that the work was not up to par and provided a refund. My client then returned to Richard Dolgin Private Jeweler with a design that she had dreamed of having made and we started on a brand new ring.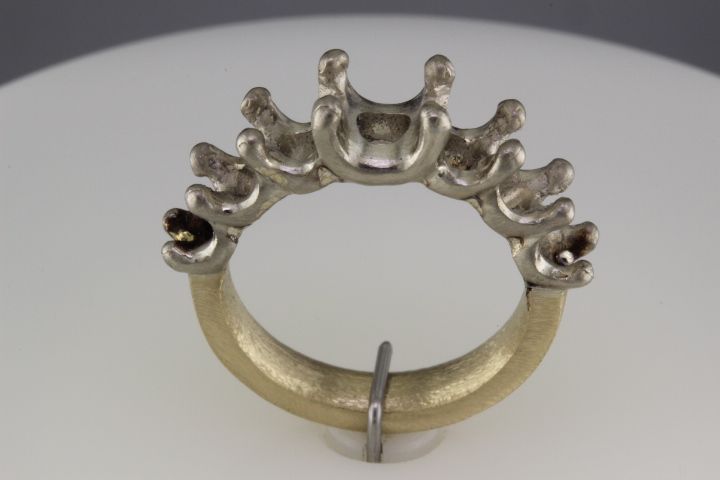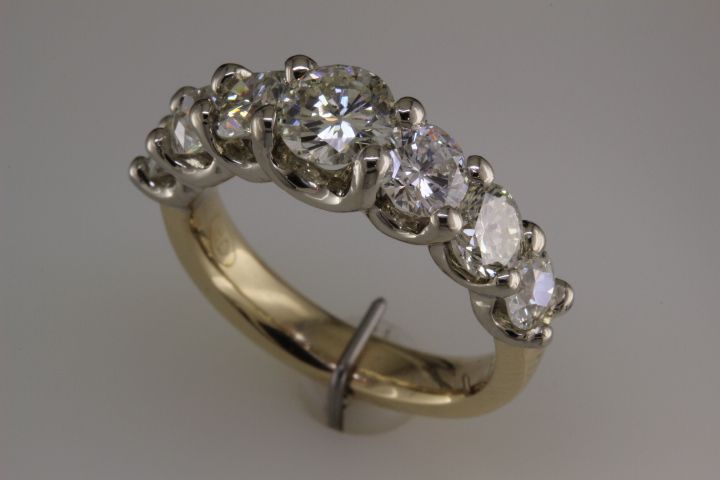 For your custom jewelry needs come see your jewelry professionals at Richard Dolgin Private Jeweler. I know you will be satisfied with the results.