Our custom design skills were challenged to recreate a designer wedding ring.
Years ago a client bought an incredible designer wedding ring from me with a princess cut diamond center and eight baguette diamonds. The jewelry was stolen and the client wanted her wedding ring reproduced. It was a very unique ring, created by a premier artisan whose work I used to sell at Dolgin's Diamond Center.
When my client contacted us, we searched through our extensive records to find an exact description and photograph of the ring. The description was found, but unfortunately no photograph was available. During numerous meeting with our client, we tried to recreate from memory, this gorgeous ring design.
Multiple models later, my client found a wedding picture that we were able to enlarge and use to finalize the model. I searched the diamond industry to find a set of matched tapered baguettes to fit in a spiral stair step design. The third set of baguettes I found, fit the ring. We searched for a unique center princess cut diamond with a GIA (Gemological Institute of America) diamond report and finally found the perfect diamond.
In addition to the design and creation of the new ring, I worked with the client's insurance company to ensure that my client received adequate funds to replace their lost jewelry.
After finishing the model, casting the ring in palladium, cleaning the casting, and setting the diamonds, I believe we created a ring that was more beautiful than the original.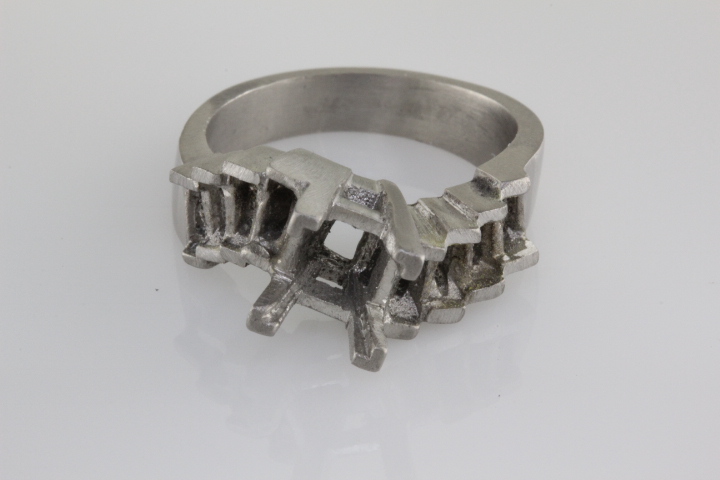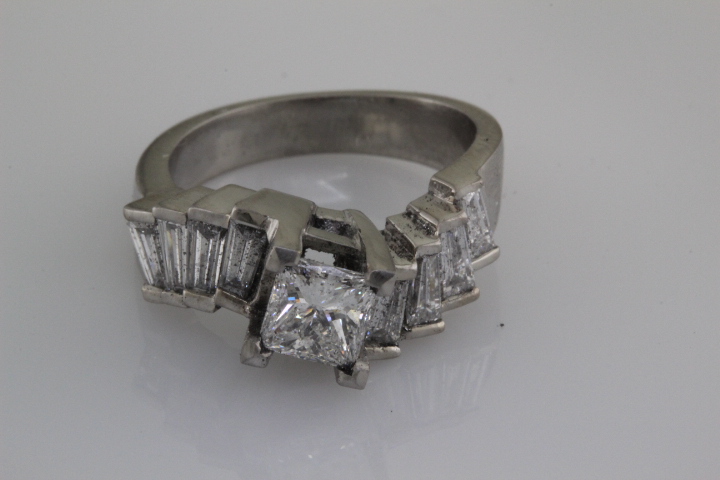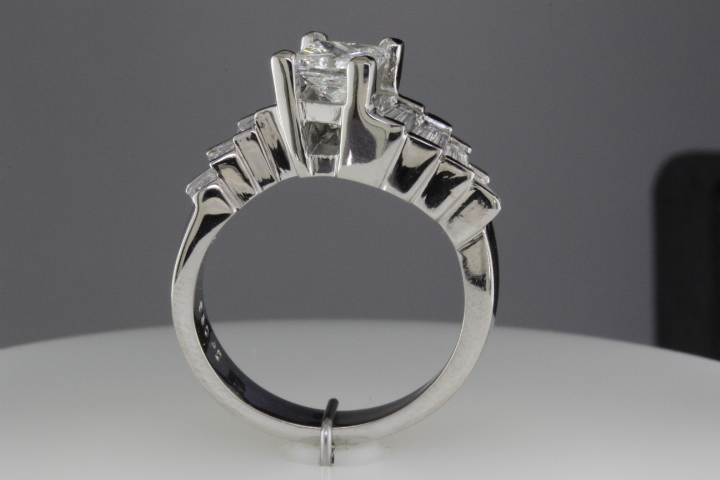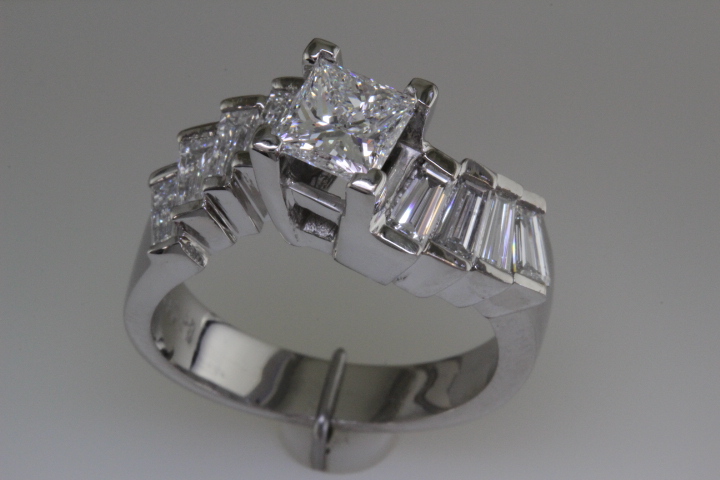 At Richard Dolgin Private Jeweler we specialize in being your insurance liaison to replace your lost jewelry.