Amethyst is a purple gemstone that ranges from lilac to plum and expresses the drama and excitement of the color purple.
Amethyst is associated with many myths and legends. Ancient Greeks and Romans believed amethyst could prevent intoxication, while medieval European soldiers wore the gem in the belief it provided healing powers and could keep you even headed. Amethysts are often mined in Siberia, Sri Lanka, Brazil and the far East.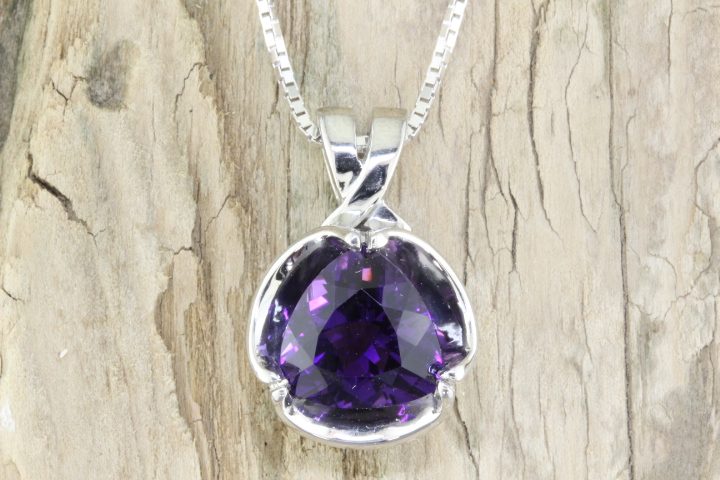 We have created many fantastic custom jewelry designs using amethyst of all shapes and sizes. Stop in to Richard Dolgin Private Jeweler to pick a beautiful amethyst.