Believe it or not Spring is around the corner and so is the time for Spring cleaning.
Your valued jewelry should be included in your Spring cleaning plans. I always recommend that you have your jewelry professionally cleaned and checked twice a year. Regular clean and checks not only enhances the appearance of your jewelry, but it is a great habit that helps ensure against the possible loss of a precious gemstone or entire piece of jewelry. It saddens me when I hear of lost bracelets or necklaces due to faulty clasps or lost diamonds due to loose ring prongs. Proactively bringing in your jewelry for an inspection can help prevent such losses. Additionally, with daily wear we sometimes forget just how sparkling and beautiful our jewelry is. Daily exposure to soaps, dust, and dirt can reduce how light shines through your diamonds or reflects off of your silver or gold. With regular clean and checks your jewelry is not only protected from loss but maintains its beautiful appearance.
Our clean and check process is quite straightforward. First, we use magnification to inspect any prongs, claps, bezels, or channels in your jewelry. These parts of jewelry are particularly important as they work to keep gemstones in place or just to keep your jewelry on your body. We also inspect your gemstones to make sure there is no unusual wear like chips or cracks. If I find any issues, I will let you know and we will discuss any need for repairs. If an issue is found you may need to leave your jewelry with us for a day or two so we can remedy any broken or loose parts we find. As part of the clean and check process we use a pressure steam cleaning. This is amazing effective and you will notice an instant increase in the sparkle of your jewelry following this cleaning. Often I finish with a light polish of any metal for additional improvement of the appearance of your prized jewelry.
Here are some images of the equipment we may use during a jewelry clean and check or repairs.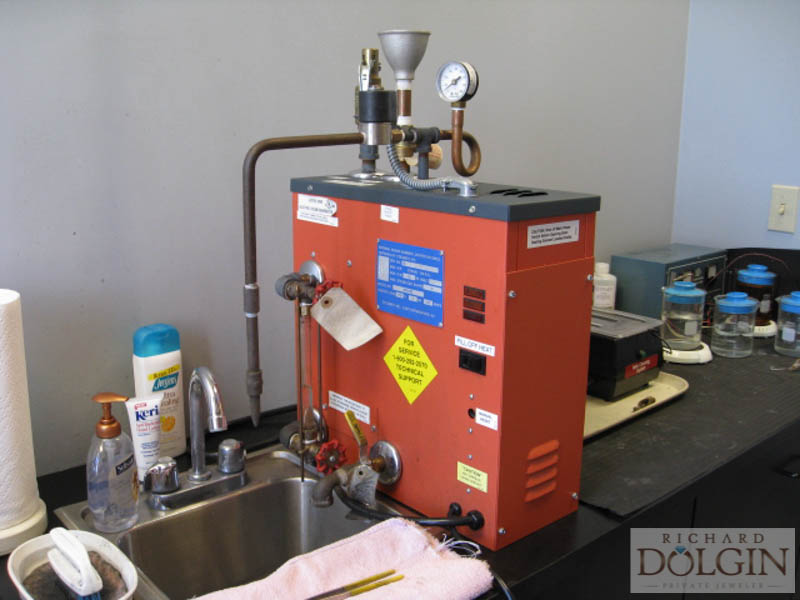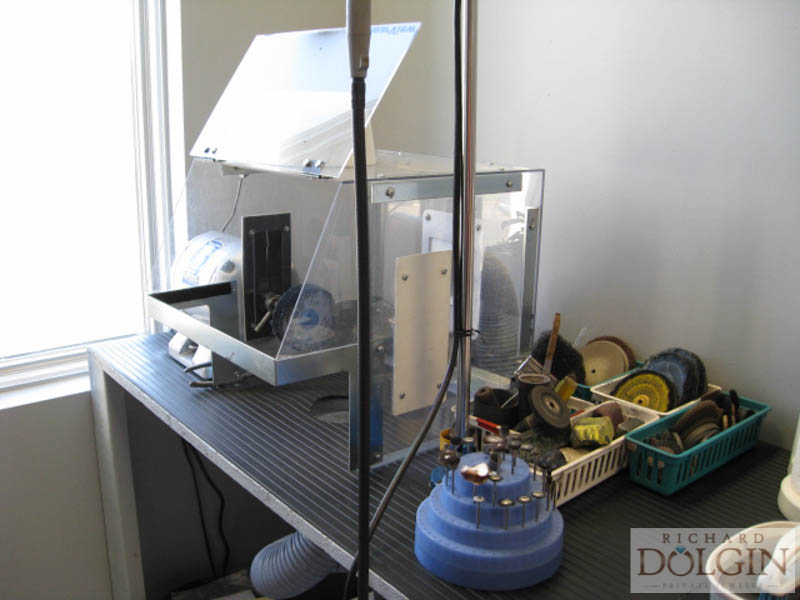 Regular clean and check of your jewelry is really an investment in the continued beauty of your belongings. You will definitely be pleased with the results.